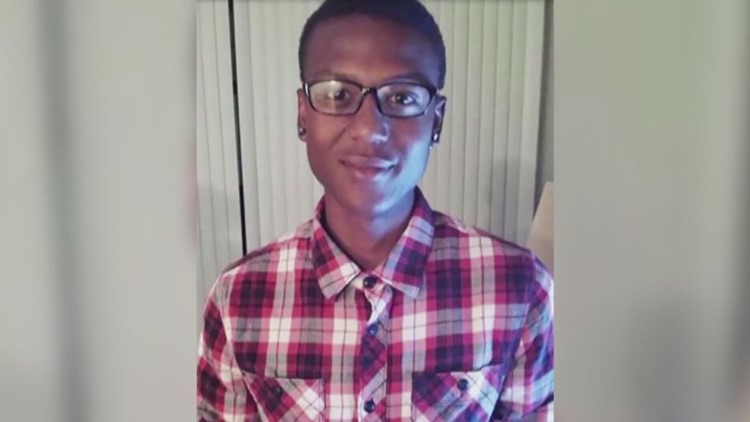 A judge granted motions to separate some of the cases of the two paramedics and three officers who were indicted in McClain's 2019 death.
AURORA, Colo. — An Adams County District Court judge granted motions on Wednesday to separate some of the cases of the five officers and paramedics who were indicted in connection with the death of Elijah McClain.
Instead of one case, there will be three cases moving forward. The two paramedics will be tried together, as will two of the officers. One officer will be tried alone.
>The video above is a November report about the case.
In December 2020, the Colorado attorney general launched a grand jury investigation during which medical experts testified that it was a ketamine injection by paramedics that killed McClain.
Each of the five people indicted faced one count of manslaughter and one count of criminally negligent homicide.
Last fall, the Adams County Coroner's Office released an amended autopsy report that lists McClain's cause of death as complications from ketamine administration following "forcible arrest."
It also indicates that there's "no evidence" that injuries inflicted by police during his arrest contributed to his death. During the officers' contact with McClain, the officers threw him to the ground and put him into a carotid hold, according to the indictment.
Despite that, the amended report says there's no "evidence of trauma or lethal asphyxiation during restraint sufficient to cause death."
The initial report listed McClain's cause and manner of death as "undetermined." McClain's manner of death remains "undetermined" in the amended report.  
The report prompted the filing of multiple motions requesting the cases to be separated even though all five were charged under one grand jury indictment.
On Wednesday, Judge Douglas Warner granted a motion to try the paramedics, Cooper and Cichuniec together but separate from the three officers.
The motion says Cooper and Cichuniec asserted that the actions of the officers were "factually unrelated" to their action but were implicated in their cases.
Warner granted a second motion to also split the case of Woodyard from the case against against Rosenblatt and Roedema. According to the motion, Woodyard arrived first and used a "carotid control maneuver" that caused McClain to lose consciousness.
When McClain regained consciousness, Rosenblatt and Roedema assisted in gaining control of McClain. Woodyard then left that area of the struggle shortly before paramedics arrived, according to the motion.
Warner declined to rule on a motion at this time filed by prosecutors asking for the admission of co-defendant statements.
All five defendants are due in court Friday afternoon for arraignment hearings.