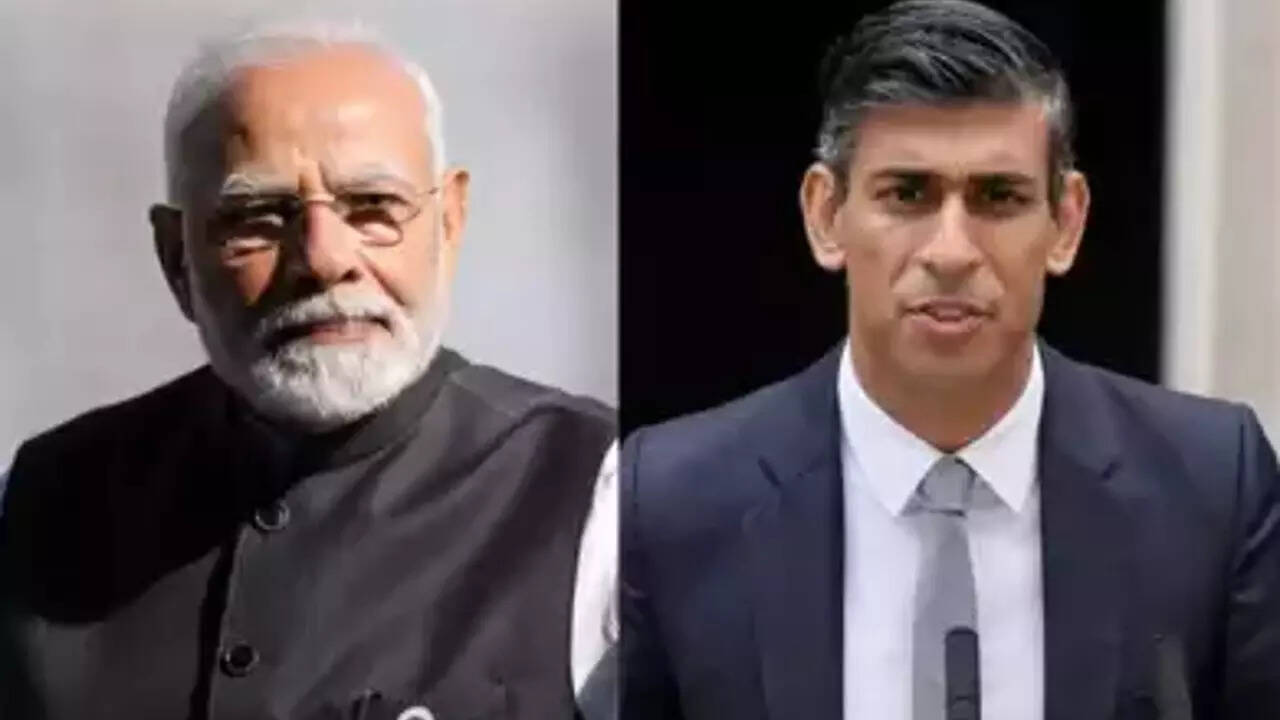 LONDON: UK Prime Minister Rishi Sunak told the House of Commons on Thursday that he does not agree at all with the characterisation of Indian PM
Narendra Modi
put forward in the BBC documentary, even as British Indians deluged the BBC with complaints about the series.
During Prime Minister's Questions (PMQs) in the House of Commons on Wednesday, Labour MP for Bradford East Imran Hussain, whose family hail from near Mirpur in Pakistan-Occupied Kashmir, asked, "Senior diplomats reported that the massacre could not have taken place without the climate of impunity. … What more does the foreign office know about Modi's involvement?"
Sunak responded, "The UK government's position on that is clear and long standing, and it has not changed. Of course, we do not tolerate persecution anywhere, but I am not sure that I agree at all with the characterisation that the honourable gentleman has put forward.
Meanwhile, the first episode of the two-part series "India: The Modi Question", aired in the UK on Tuesday, has sparked fury amongst British Indians, who accuse accuse the narration of being one-sided, insulting to the Indian PM and a misrepresentation of what happened. One wrote: "Such bias from the BBC is an insult to 1m Hindus living in this country. It seems BBC is hell-bent on dividing communities."
The programme claims that the UK government and the EU carried out their own confidential probes into the post-Godhra riots that left more than 1,000 people dead.
Jack Straw
, the Labour foreign secretary at the time of the riots, serving under
Tony Blair
, said in the programme: "What we did was to establish an inquiry and have a team go to Gujarat to find out for themselves what had happened. They produced a very thorough report."
The BBC claims to have got hold of the report even though it was sent as a diplomatic cable, marked as restricted and has never been published. The BBC claims the EU report found that "senior police officers were instructed not to intervene in the rioting" and "ministers took an active part in the violence".
A Foreign, Commonwealth & Development Office (FCDO) told TOI, "The violence in Gujarat in 2002 was tragic. It is a reminder of the need to continually work for respect and harmony between religious communities. It is right that we remember the victims of the violence in Gujarat in 2002, and their families, and that we reaffirm our commitment to do all we can to foster inter-communal understanding and respect around the world. Where events involve British nationals, we naturally have an interest both in the provision of consular assistance and in trying to ascertain what happened."