Snap Inc has achieved a major milestone in India, with over 200 million monthly active Snapchatters in the country. India is one of Snap's leading global growth markets, and the company has been investing heavily to ensure a localised platform experience and cater to the preferences of Indian users.
Snap's efforts to engage with the Indian audience seem to have paid off, as more than 120 million Indian Snapchatters now watch content across Stories and Spotlight. Spotlight, Snapchat's user-generated entertainment platform, has seen significant growth in India, with time spent on the feature more than tripling. This high engagement has empowered a new generation of creators to build audiences and monetise their content.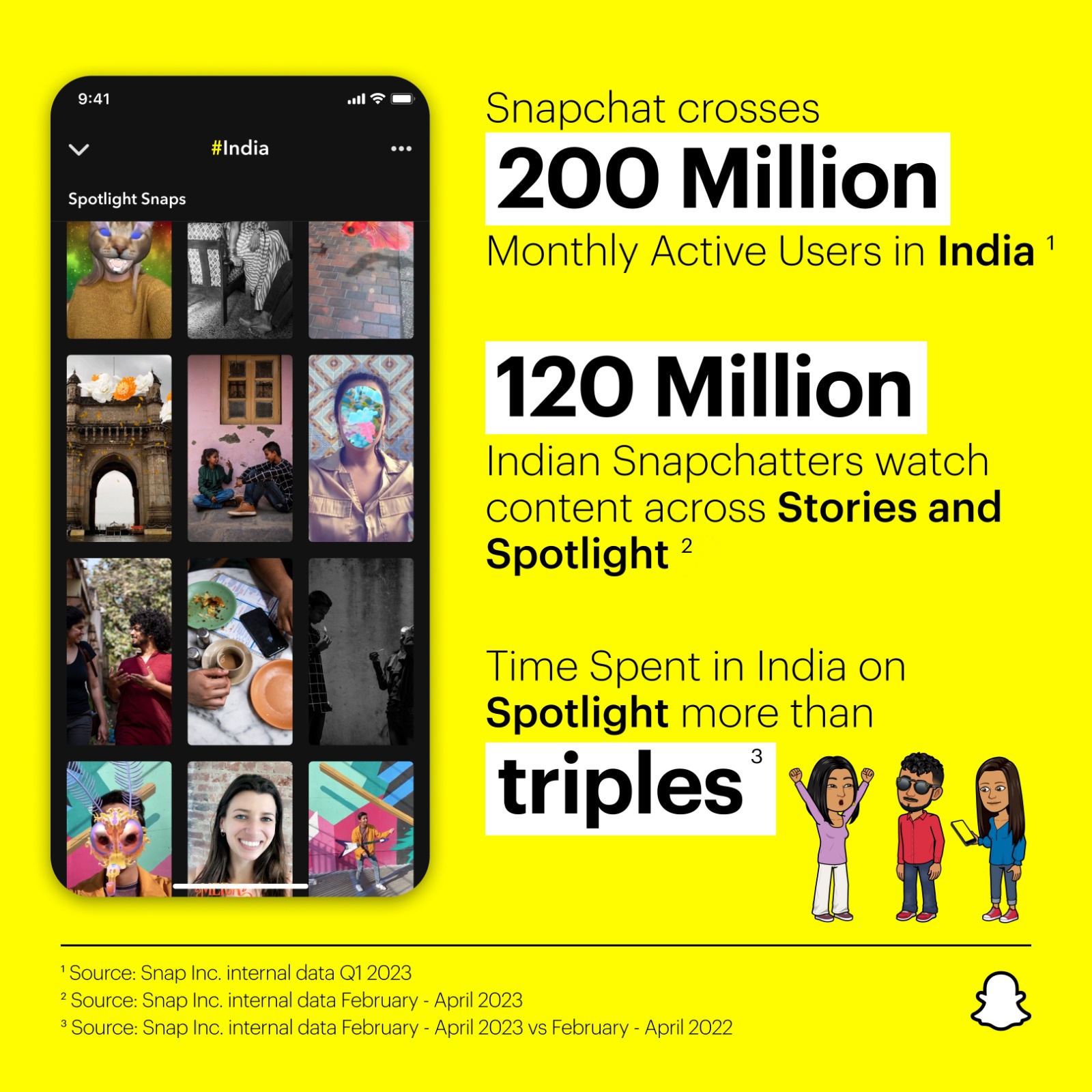 Snapchat says that the time spent on the Spotlight section has tripled in India. (Image: Snapchat)
Last month, Snapchat introduced its new AI-powered chatbot called My AI. The fun chatbot can be used to get recommendations for birthday gifts, plan trips, or even find recipes for dinner. The company says that Snapchatters in India will have access to My AI.
Other things that have worked in the country for Snapchat include its commitment to AR (augmented reality), with the platform revealing that over 85% of Snapchatters use Lenses to visually express themselves during festive months in India.
Lastly, Snapchat has revealed that it's expanding its team and operations across a variety of roles to better serve Indian Snapchatters.